Personal Yoga Training
Every person is unique and has its own physical, mental and emotional qualities and needs. In personal yoga training it is possible to respond individually and personally to the wishes, needs and goals of each individual.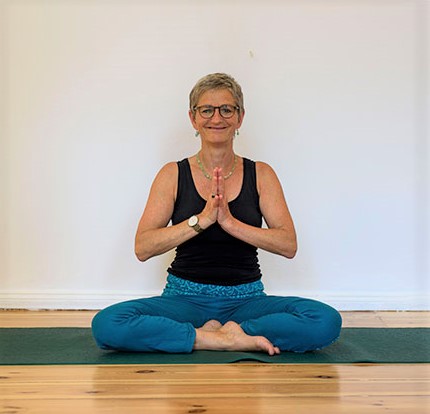 Personal yoga classes are suitable, for example, for people who want to be flexible, who do not want to or cannot participate in group classes or who want to deepen their own yoga practice and are looking for support. Personal Yoga Training is also suitable for people who have special health issues or limitations, or people who want to develop an individual yoga practice after injuries.
The setup of the individual classes are based on my thorough training in the Nordic Yoga Institute as well as my Svastha Yoga training with Dr. Günter Niessen and Dr. Ganesh Mohan.
"Svastha" in Sanskrit refers to the state of complete health and balance.
Through carefully selected exercises, Svastha Yoga offers people a tool to take their health into their own hands through a mindful yoga practice and to return to a state of health and balance. The Svastha yoga program was created in collaboration with the physicians Dr. Günter Niessen and Dr. Ganesh Mohan. It is based on the teachings of Sri T.K.V. Krishnamacharya and combines a medical focus with classic yoga elements and foundations of Ayurveda.
Due to my well-founded training and many years of teaching, I am able to respond individually to the needs of each individual. Together, we develop an individual yoga programme that serves as the basis for a regular, health-promoting practice at home.
1 hour: 65 – 80 € (plus 19 % VAT)
block of 5 hours: 300 – 350 € (plus 19 % VAT)
Discount possible